It has been in my wildest of dreams since forever to visit the Maldives and experience this magical part of the world that is truely the definition of Paradise! From flying over the islands by sea plane, swimming along side turtles and giant manta rays, eating at an underwater restaurant and waking up in an over water villa every morning, it was a truely unforgettable experience. The whiter-than-white powdery sand beaches and luminous azure sparkling waters is like nothing I've ever seen before! It is completely and utterly mesmerising.
Kyle and I were lucky enough to be invited over by Anantara to capture our own unique experience within all four of the island resorts over a two week period. The four resorts incl. Anantara Dhigu, Anantara Veli, Naladhu Priviate Island & Anantara Kihavah. Our first week there we stayed at Anantara Dhigu, and spent our days exploring the island and the other two resorts, Anantara Veli & Naladhu private islands, which were all situation around the same azure blue lagoon. Getting the true Maldivian experience, we were whisked away upon arrival to our gorgeous over water villa which we were staying in for the first 6 nights.
During our first week there we got to participate in some pretty incredible experiences. On our second day we took a boat out in search for dolphins and turtles. Unfortunately we didn't see any dolphins, & instead swam with some pretty cool sea turtles instead. So I wasn't complaining! They were super curious towards us, coming up close and personal; wanting to say hey.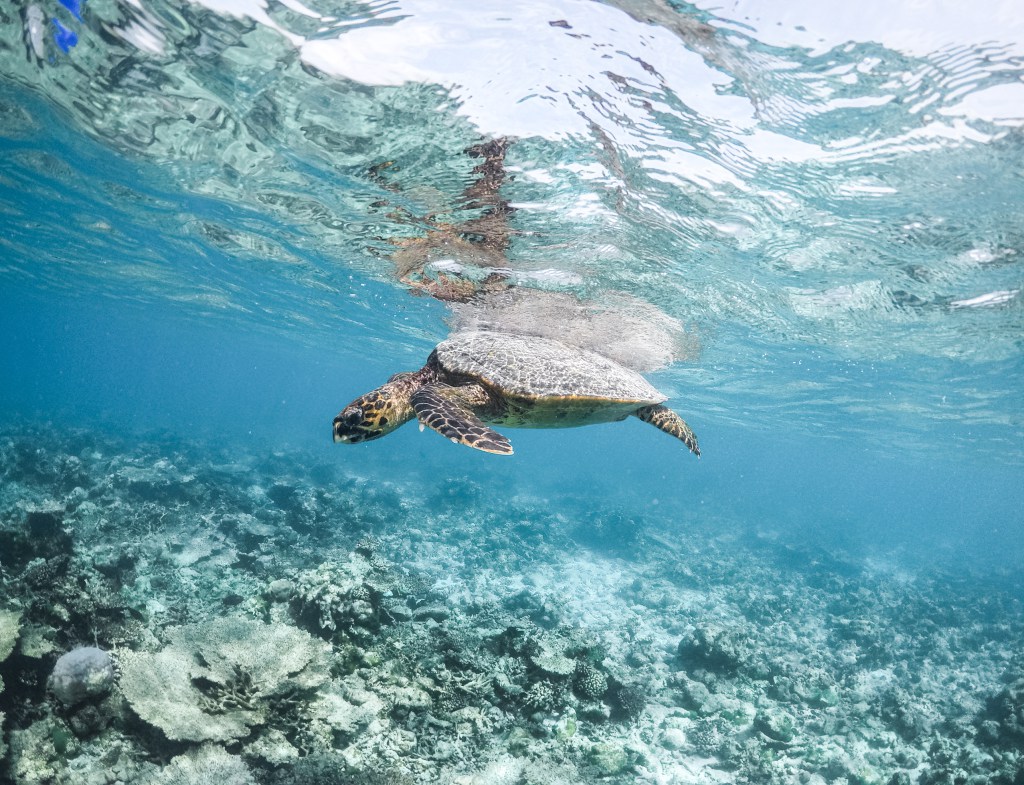 Unfortunately it rained for two whole days during our first week there 🙁 where we then filled our time mostly relaxing with either a spa treatment or a nice lunch by the ocean. One of my favourite things about these particular islands of Anantara, was that we were surrounded huge surf breaks – making for an exciting back drop! When the sun was out we spent most our time either paddle boarding, kayaking, snorkelling or just exploring different corners of the islands – and yes that is a glass bottom canoe!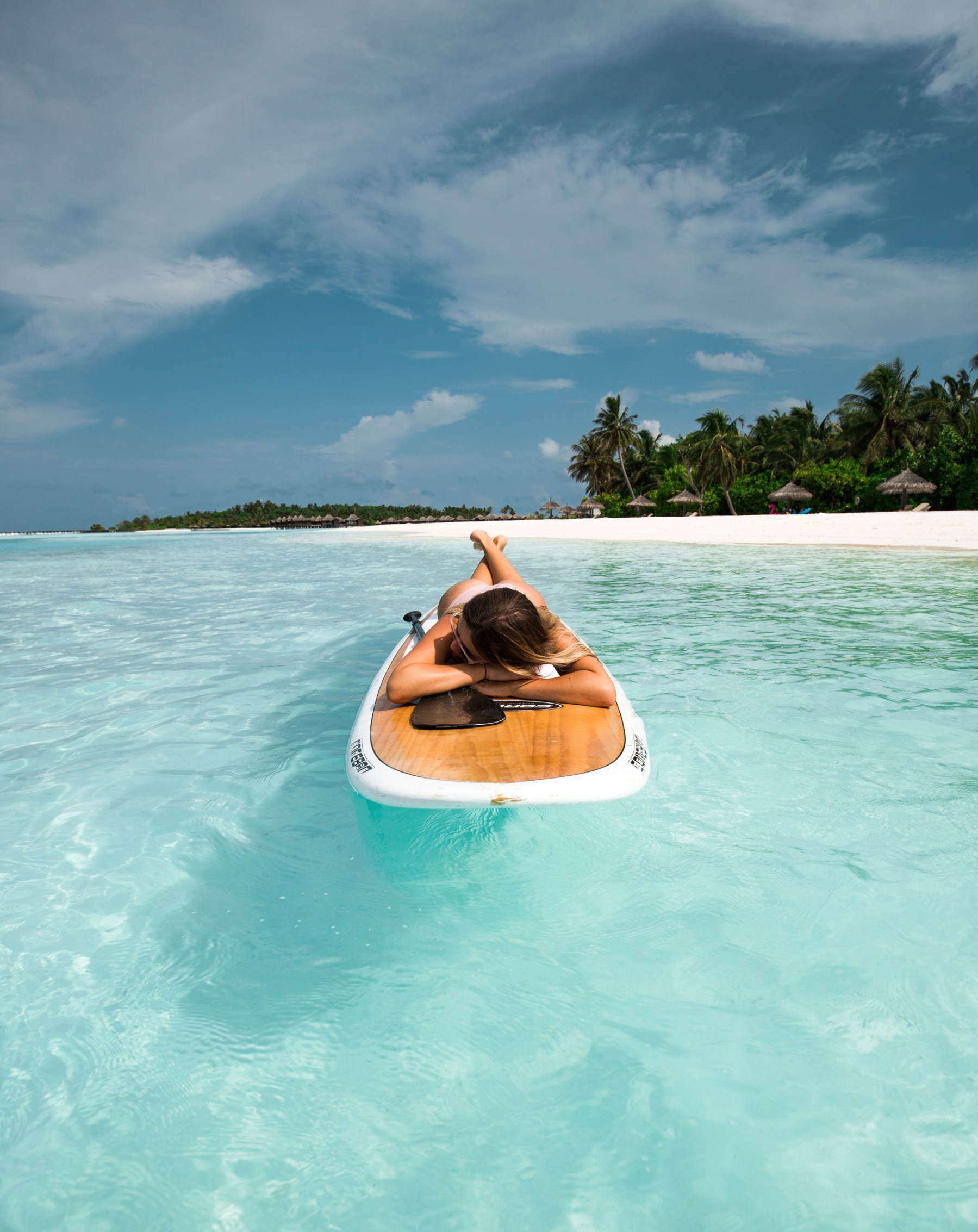 All three resorts have their own restaurants that serve a wide variety of cuisines. My favourite restaurant here was Baan Huraan, the Thai restaurant situated between Veli and Naladhu. Amazing authentic dishes that leave some incredible bursts of flavours in your mouth!
If you are after a more romantic stay I would suggest staying at Veli as it offers a more romantic and intimate experience. Naladhu Private Islands is perfect if you are looking for a secluded & quiet getaway in paradise. The interior of the villas in Naladhu were by far my favourite! (see images below) Although there are no over water villas here, you have the choice of ocean front houses that face the spectacular surf surroundings.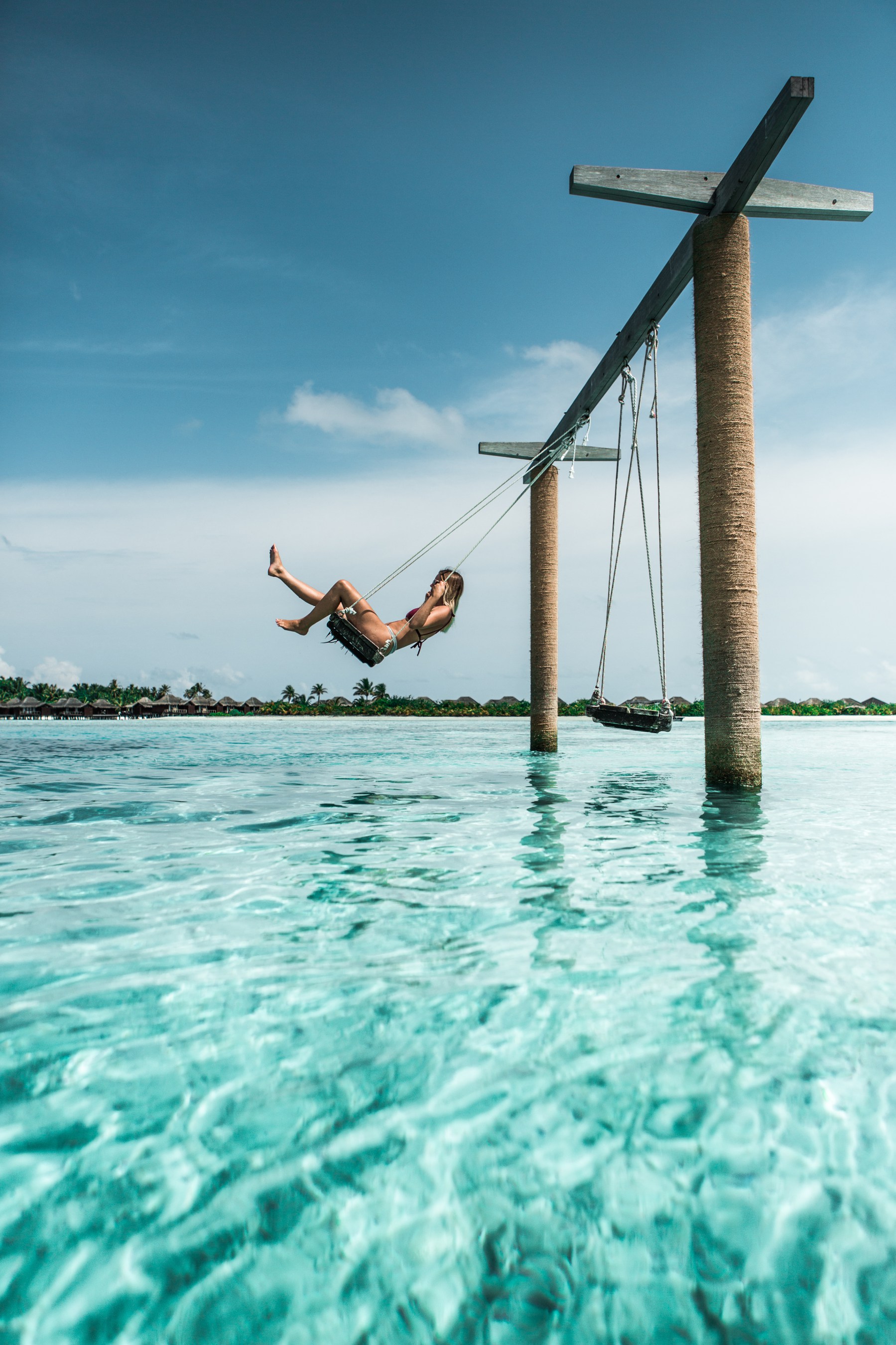 To read more articles by this author, please click here.