Read on to find out why Suriname is also referred to as the 'Earth's Greenest Treasure'.
I bet you guys probably know that we are having a year-long honeymoon and one of the highlights or our honeymoon, or maybe our entire travel lives were our Antarctica expedition. But of course, we are not stopping because, after our freezing adventure, we went back to South America to experience some of this extraordinary continent's raw beauty and exotic charm.
After exploring Argentina, we went to Venezuela and finally ended our trip in what might be the least-traveled area of South America – the Guyana and Suriname!
We only stayed a couple of days in the Guyana, but it proved to be a country which has a lot of potentials when it comes to being a travel destination. This small country is located on South America's North Atlantic coast with Georgetown as its capital. In here you can find buildings of both British and Dutch colonial architecture. And just so you know, Guyana is the only South American nation which uses English as their primary language
After seeing Guyana, we decided to spend more of our time in Suriname as we heard so much about the "Earth's Greenest Treasure."
Suriname, formerly the colony of Netherlands Guiana, is a sovereign state located on the northeastern Atlantic coast of South America. It is culturally considered as a Caribbean country with Dutch as the official language used for their government, education and other 'formal' discussions. But before it was colonized, the country was occupied by various indigenous peoples. One of these groups were called Surinen, most likely where the name of the country was derived. The story of Suriname actually reminded me of the Philippines history before it was colonized by the Spanish for more than 300 years. In here you can find a lot of reserves, rainforest and other untouched wonders of nature. If you want to take a break from the city life and all the buildings and noisy cars, then I strongly encourage you to visit Suriname.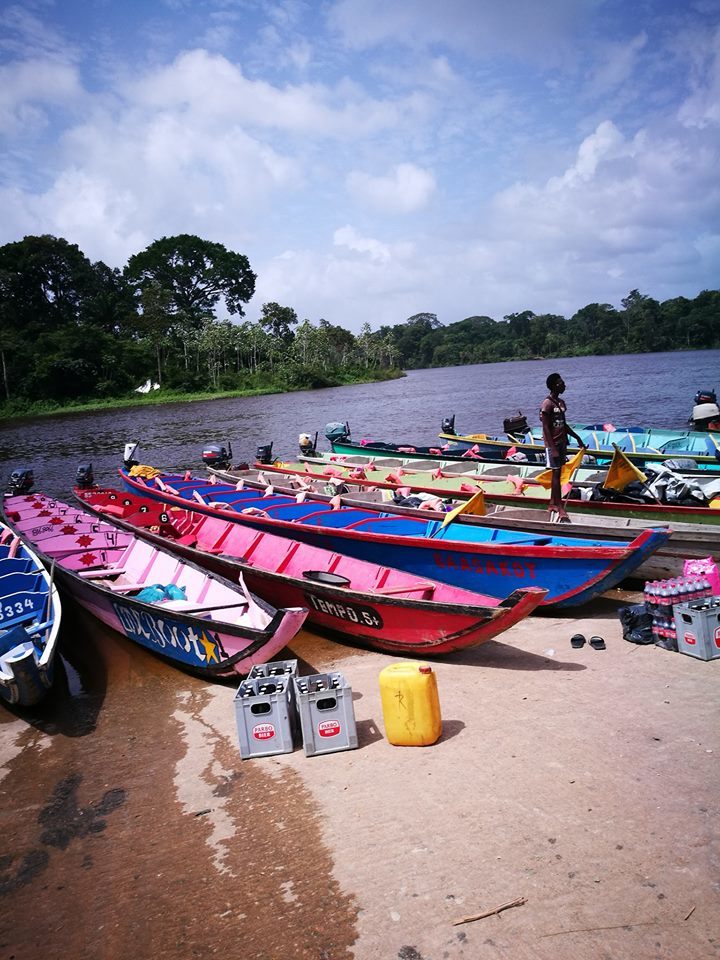 WHERE IS SURINAME?
Suriname is located on the Northeastern coast of South America. To be more specific, Suriname is bordered by French Guiana to the east, Guyana to the west and Brazil to the south.
WHAT IS UNIQUE ABOUT SURINAME?
Maybe you have already been traveling around the rest of South America, and you're wondering if it's really worth making the trip over to the north-eastern corner of the continent for 'just another South American country.' Well, Suriname is certainly not, 'just another South American country!'
Suriname may be one of the smallest countries in South America, but it has something big to offer to all types of travelers. It is different mainly because of its Dutch colonial history which is evident in the language that they use until now. I tried greeting one of the locals in Spanish only to find out that they speak Dutch. They also speak English, Sranang Tongo, and Sarnami Hindustani.
WHAT IS THE CULTURE OF SURINAME?
Ah, this one is interesting because even though the country is small, it holds various traditions, culture, beliefs and religions. Let's talk about few of these.
To begin with, the culture of Suriname has very prominent Asian and African influences. The reason for this is that many of the country's inhabitants came from different parts of the world such as India, Africa, China and Indonesia.
Regarding Music, they are popular for kaseko. It's a mix of different styles derived from various parts of the world and is usually accompanied by massive drums.
As for the religion, the highest number of people in Suriname follow Christianity followed by Hinduism and Islam. The rest are believers of Indigenous religions, Winti, Javanism, Obeah and Judaism.
What is fascinating about Suriname apart from the wonderful surroundings, is that even with such diverse culture and beliefs, they harmoniously live together – and happily I might add. It's something that the country is extremely proud of and well-known for as an example of tolerance and acceptance. If they could just share their secret to the entire civilization, then this planet would be a better place to live in.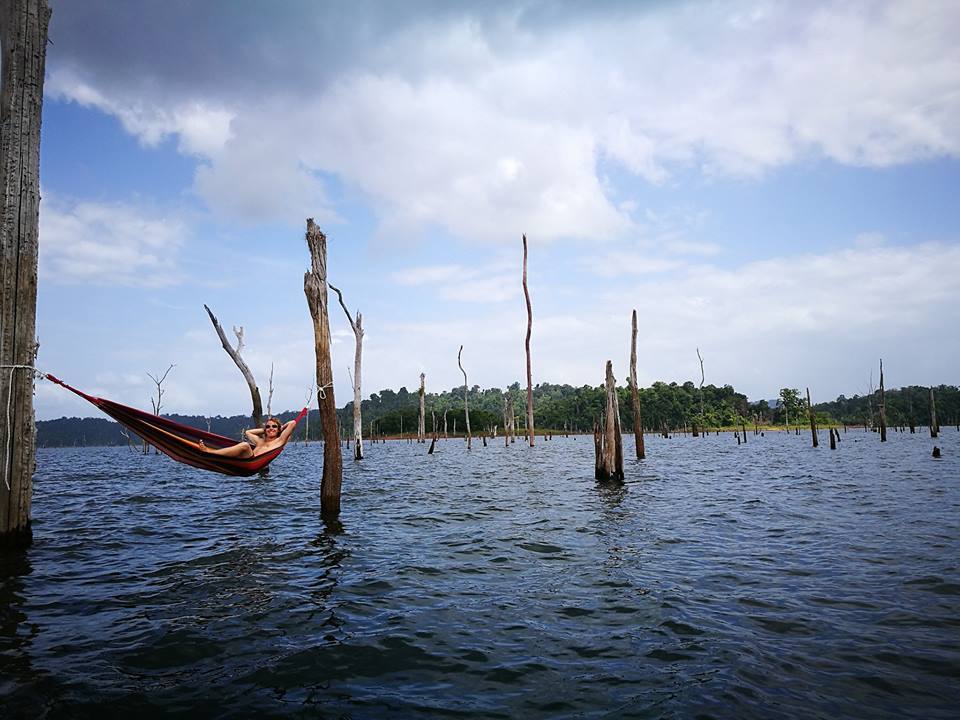 WHAT IS THE GEOGRAPHY OF SURINAME?
Suriname has two main geographic regions. One is the coastal lowlands of the north, and the other is the tropical rainforest and savannas of the west and south. It is the home of one of the largest reservoir lakes on the planet, WJ van Bloomenstein Lake. This country is also known as the land of rivers and mostly rolling hills with narrow coastal plain with mangrove swamps. Suriname is also called the greenest country on Earth, as it has the largest area by percentage of the virgin rainforest of any other country.
IS IT SAFE TO TRAVEL IN SURINAME?
Based on our experience, it is generally safe to travel in Suriname, and this goes for most kinds of travelers. Suriname was identified as an affected area of the Zika outbreak, but we heard nothing of this, and it didn't seem to have any effect on travel there. Just make sure to take necessary precautions when you travel. In addition, petty crimes are common in the capital (as much as they are in any other), and you just have to be cautious when going out at night. But in a nutshell, it is safe to visit Suriname.
WHAT'S THE FOOD LIKE IN SURINAME?
When you are eating in Suriname, it's as if you are having a taste of different cultures. Thanks to the various inhabitants that came from different countries, you get to taste East Indian, African, Javanese, Chinese, Dutch, Jewish, and Portuguese food among many others. And sometimes, they will try to incorporate these into one dish! Now, how's that for a feast?
WHAT IS THE WEATHER IN SURINAME?
Suriname generally has a hot and wet tropical climate. There are two wet seasons, from April to August and from November to February. The dry seasons are from August to November and February to April.
To read more of this and other articles from this author, please click here.