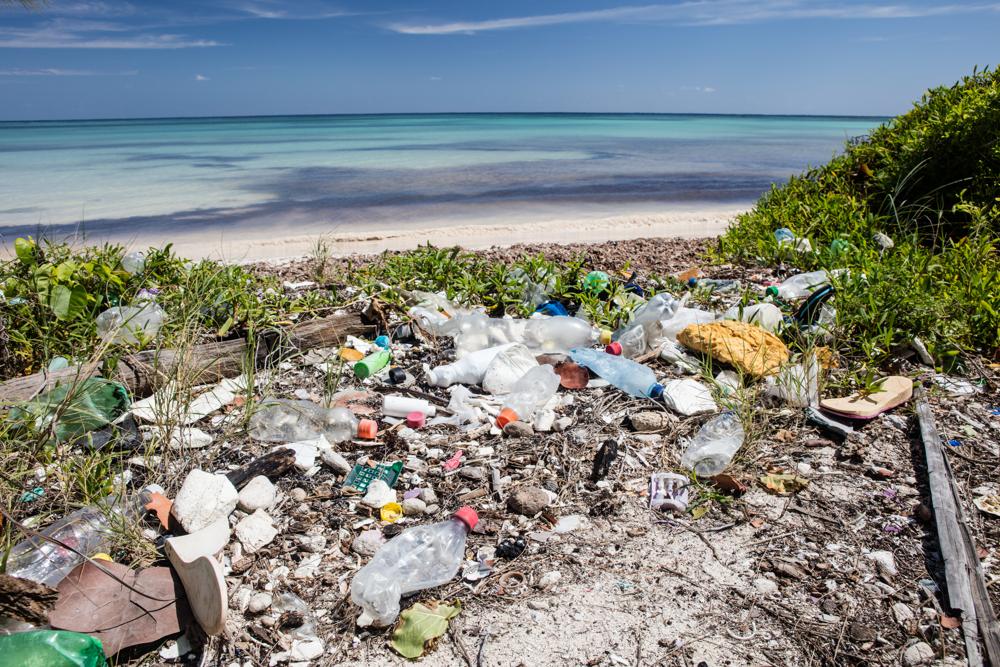 Doing away with plastic waste
Idyllic beach scenes are a thing of the past in many regions. Many coastlines now look more like waste dumps. Plastic is being discarded carelessly and gets washed to the coast by the surf. By organising beach cleaning activities, OceanCare helps to reduce marine plastic waste, inspire the local population to continue this work and promote responsible action. These activities are accompanied by information on the scale and effects of marine plastic pollution.
Beach cleaning in Greece and Sicily
In 2015, OceanCare together with its Greek partner organisation Archipelagos launched an awareness campaign on the Aegean islands. Our first efforts were focused on beach cleaning activities involving local schools. The campaign had a promising start and will be intensified.
In Sicily, where our own research project has established good contacts to the local community, OceanCare will soon organise beach cleaning and information events. The scientific data collected in 2015 and 2016 clearly show that the waters in the north-east of the island as well as in the Strait of Messina between Sicily and mainland Italy harbour an extraordinarily rich biodiversity. Many whales, dolphins, fish and sea turtles of endangered species have been sighted. We want to motivate the local population to protect these animals and to reduce the threats posed by plastic wastes.
Read more here:
oceancare.org