Lately it feels like everyone and their mother is going to Tulum, at least from New York City. I made plans to visit Cancun, Mexico for my cousin's wedding and decided I needed to also see what all the hype in Tulum was about!
Tulum is famous for its soft, white sandy beaches and laid back vibe. There are actually two parts to Tulum: the original sleepy town that has now boomed with restaurants, scuba shops and affordable hotels, and the beach strip. You might hear locals refer to the town as pueblo and the beach as playa. The two are roughly 5km apart and easy to get between via cab or bike. The best hotels and restaurants are located on the beach but if you want authentic Mexico food, head into town.
Here's a breakdown of everything I saw and ate while in Tulum along with helpful tourist information and advice on costs, things to do, where to stay and more! Keep reading to make the most of your Tulum, Mexico holiday.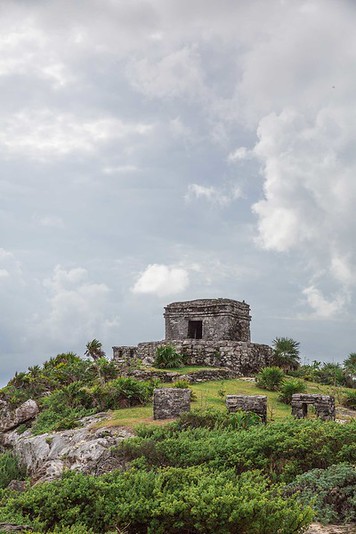 ---
When to Go to Tulum: The best time to travel to Tulum is in during Mexico's dry season from December to April. Expect higher prices and crowds. Rainy season starts in Tulum around June and lasts until roughly October. Weather wise, it's pretty much a flat, windless 80 degrees all year.
We went to Tulum in mid December and the beaches were fantastic – I didn't experience any of the seaweed issues that some friends had mentioned. The weather was extremely hot, about 90 degrees every day and I definitely got a deep tan.
I would recommend budgeting 3 to 4 days in Tulum. This is enough time to see the ruins, do a day trip or two if you want to and still have plenty of time to relax on the beach and sample the best restaurants.
To read the rest of this travel guide please visit:  https://shershegoes.com/visiting-tulum-travel-guide/